This book may be unsuitable for people under 17 years of age due to its use of sexual content, drug and alcohol use, and/or violence.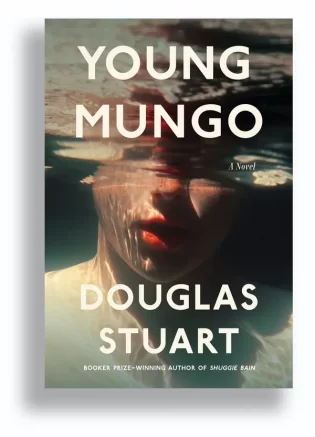 Young Mungo
by
Douglas Stuart
Published by
Pan Macmillan
on April 14, 2022
Genres:
Family & Relationships / Marriage & Long-Term Relationships
,
Fiction / General
,
Fiction / LGBTQ+ / Gay
,
Fiction / Literary
,
Fiction / Romance / LGBTQ+ / Gay
,
Fiction / World Literature / Scotland / 21st Century
Pages:
400

Born under different stars, Protestant Mungo and Catholic James live in a hyper-masculine world. They are caught between two of Glasgow's housing estates where young working-class men divide themselves along sectarian lines, and fight territorial battles for the sake of reputation. They should be sworn enemies if they're to be seen as men at all, and yet they become best friends as they find a sanctuary in the doocot that James has built for his prize racing pigeons. As they begin to fall in love, they dream of escaping the grey city, and Mungo must work hard to hide his true self from all those around him, especially from his elder brother Hamish, a local gang leader with a brutal reputation to uphold.

But the threat of discovery is constant and the punishment unspeakable. When Mungo's mother sends him on a fishing trip to a loch in Western Scotland, with two strange men behind whose drunken banter lie murky pasts, he needs to summon all his inner strength and courage to get back to a place of safety, a place where he and James might still have a future.
My Thoughts
Brutal, shocking and tender in about equal measure, breathtaking and heartbreaking. I almost gave up initially because it painted such a bleak and deeply depressing picture of a post-Thatcher Glasgow, I struggled to wade through the unrelenting despair. All the same it was beautifully written, pitching the location and all the dubious characters perfectly. Ultimately, I clung on to the sliver of hope meted out by the author.